Year 7 2024 Enrolments Open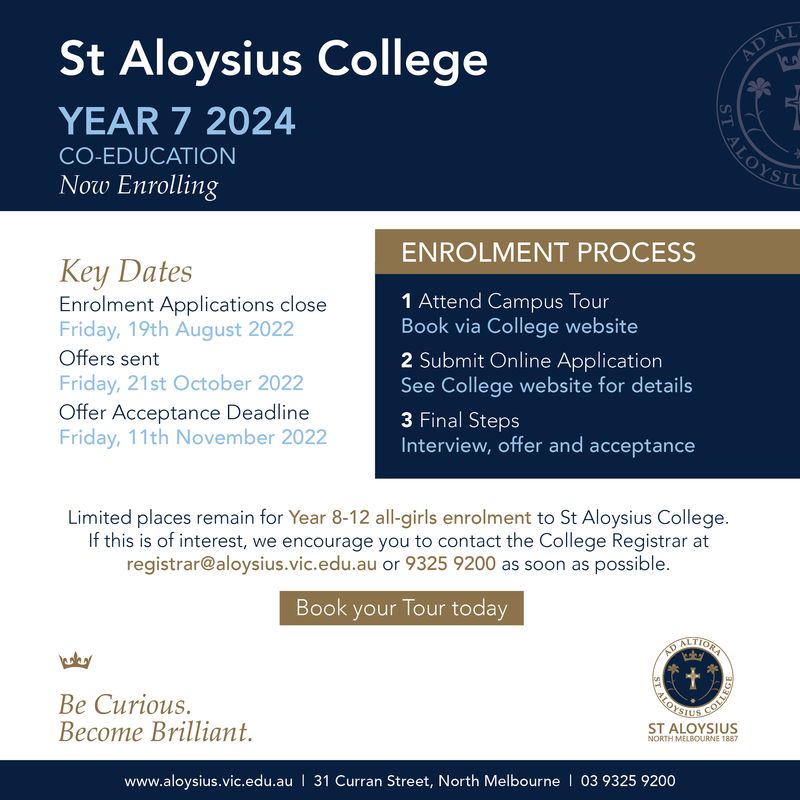 Regular campus tours will be running for the duration of Term 3 and we encourage any interested families to join us. Enrolment applications for Year 7 2024 and beyond are now open. Any families considering Year 7 2023 enrolment are advised to contact Antoinette Martelli as soon as possible.
Today we said goodbye to Mr Andrew Del Mastro, we wish him all the best in his new role!